Adjustable Table/Treadmill Back Tie
Rader K9 Adjustable Back Ties are just that adjustable. The MILSPEC "shoulder strap adjuster" makes getting your canine in the right location on the table or treadmill fast and easy.
Shop Back Ties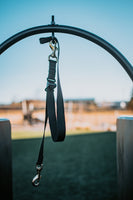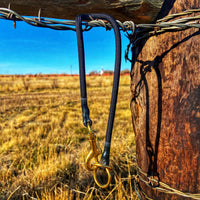 LOOSE CHAIN COLLAR SOLUTION!
Like many working dog handlers, I was struggling to find a collar that would fit over my partners head/jaw, yet be tight enough to stay high on the neck. The dominant dog collar and the dominant dog collar 2.0 resolve this issue and provide an excellent way to do a tactical take off. The collar sits high on the neck just behind the jaw, which is the ideal position for a take off. It doesn't interfere with the other collars my partner wears, it's strong, durable and quiet. Highly recommend the DDC/DDC 2.0! Get rid of your metal chain collar today.
J. Kyek
Click to view all collars
Let customers speak for us